Non ci sono più articoli nel tuo carrello
Spedizione

Da definire o ritiro a mano

Totale

0,00 €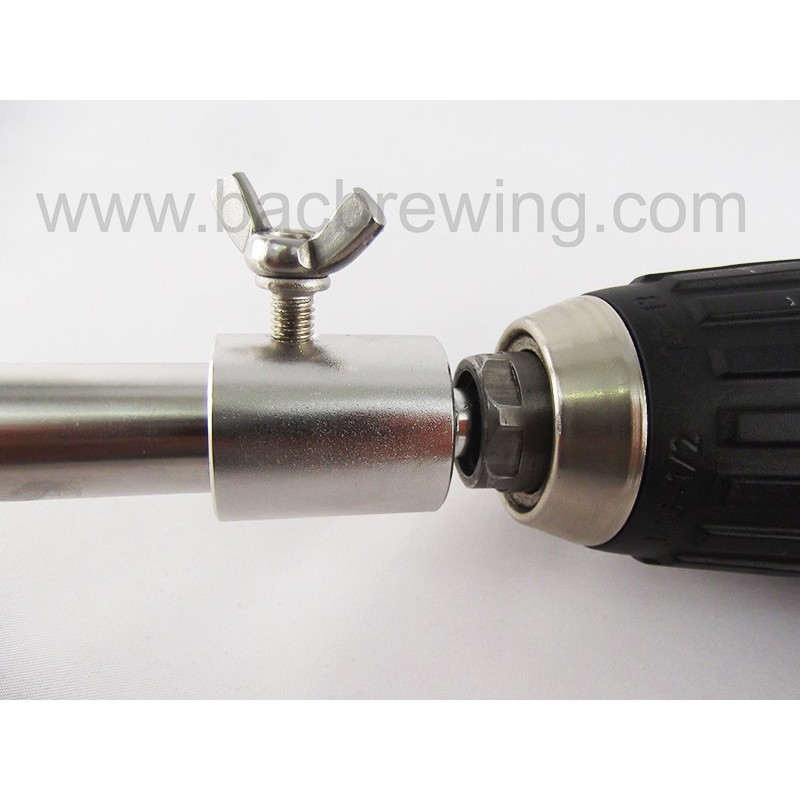  
Adattatore trapano whirlpool BM20-50
Adattatore trapano whirlpool BM20-50
Adattatore per trapano o avvitatore ricavato da monoblocco in inox aisi 304 diametro 30mm da agganciare alla paletta whirlpool per Braumeister BM20-BM50
Diametro attacco 10mm. Si ricorda che per utilizzare un trapano o un avvitatore questi devono avere la possibilità di regolare la velocità.
Riferimento: BB500.BM20-50.001
Marca: BacBrewing
Paletta whirlpool per BM20-50
Prezzo
37,27 €
Prezzo base
43,85 €
 Non disponibile
28 other products in the same category:
Recensioni
La richiesta di recensione del prodotto viene automaticamente inviata dopo 15 giorni dalla data di spedizione. E' possibile recensire solo i prodotti effettivamente acquistati. Le recensioni non vengono richieste in cambio di uno sconto su futuri acquisti, semplicemente si chiede un' opinione sul prodotto per aiutare altri Homebrewer a fare delle scelte basate anche sull'esperienza di altri che il prodotto lo hanno acquistato e provato, non sono quindi recensioni false fatte ad arte come su altre famose piattaforme e-commerce. Tutte le recensioni su questa pagina sono ordinate per data.
Da
Bruce W.
il 20 Apr. 2020 (
Adattatore trapano whirlpool BM20-50
) :
Drill adapter for whirlpool shovel
Beautifully made. works extremely well with the whirlpool shovel, purchased at the same time. Excellent fast service from manufacturer/vendor despite Corona Virus restrictions. Shipping costs to Australia makes the eyes water. If you are going to buy gear I suggest several items will help defray shipping costs on a per item basis. I also bought the BAC brewing plates Fine mesh).